Making a difference
Every penny we spend at DWT is to protect Devon's wildlife for the future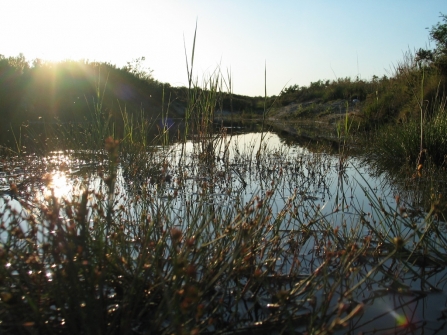 Devon Wildlife Trust is a charity with people at its heart
Started by a small group of committed volunteers over fifty years ago, today we have more than 35,000 supporters who give us our voice and provide vital funding – through membership, gifts in wills and other donations - for our work.
The scale of what we can achieve depends on this generosity – and you can see the impact we are having:
Every penny we spend at DWT is to protect Devon's wildlife for the future. From the teams who manage our 52 nature reserves and six Valley Parks, advise thousands of farmers and landowners, work in hundreds of schools and communities or campaign and lobby for changes to policy…
…to the fundraisers who work hard to bring in the money we need, the finance team who make sure that bills are paid, the reception staff who help you to reach who you need to… 
Everyone at DWT makes a difference, going the extra mile for a cause we are all passionate about.
And we operate with professionalism and efficiency at the forefront of our minds. We are registered with the Fundraising Regulator.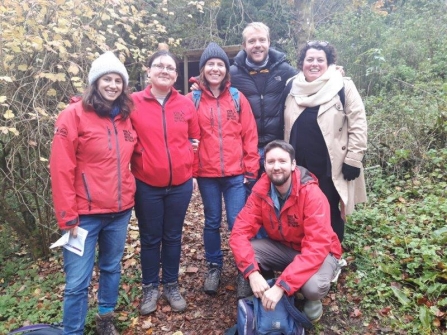 Our income
As a charity, we have worked hard over the years to establish a broad income base, but our most important sources of income are membership, gifts in Wills, appeals and other donations from individuals. 
Gifts from individual members or donors, including gift in Wills, are critical. They support our ongoing work – such as managing nature reserves – and also fund those things that are harder to fund through other means. Our work to scrutinise and challenge inappropriate planning applications, for example, or to inspire and enthuse thousands of school children every year.
We are also very grateful for the support of numerous grant giving bodies. Grant funding is a great way to get new projects or activities off the ground – for example, the Devon Greater Horseshoe Bat Project, which has just received funding from the National Lottery Heritage Fund. Grants are time limited and are often reliant on match funding from our members and donors.
We have many corporate supporters as well, who sponsor and fund us in a variety of ways.
DWT and European Union funding
Just like other land managers and farmers, Devon Wildlife Trust's farming and wildlife operations receive financial support from EU agricultural payments. This support helps DWT to manage wildlife rich land, improve access, conserve our heritage and provide a wealth of other benefits such as healthy rivers and in turn cleaner bathing waters.
We have also been fortunate enough to secure grants through EU funding streams which have helped us to tackle diffuse pollution in a number of our rivers, to restore threatened habitat, to undertake work to help mitigate the risk of flooding, and to support farmers to manage their land for the benefit of wildlife and clean water.
Between 2012/13 and 2015/16 funding through these sources has represented 7.5% of our income.   
Give with confidence
Anyone who gives funds to DWT can do so with confidence. We are a credible organisation with a fantastic track record of achieving great things with gifts and grants, both large or small. We are a member of the Fundraising Standards Board and have made a public promise to adhere to best practice, honesty, transparency, clarity and accountability in all fundraising activity. 
Our latest audited annual accounts
Join us and help protect Devon's wild places
Your membership will support the Trust's vital conservation work across the county, including habitat restoration, species protection and maintaining our nature reserves.