Helpdesk Volunteer
Location:
Cricklepit Mill,
Cricklepit Mill,
Exeter,
Devon,
EX2 4AB
We're looking for reliable people to join our helpdesk team! As a helpdesk volunteer you will be helping us to answer the public's questions about wildlife and Devon Wildlife Trust.
Position details
Commitment
Weekdays
Frequency
Weekly
Opportunity type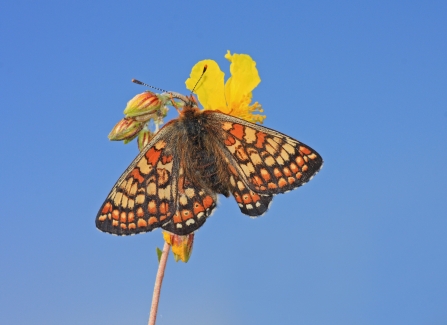 About the role
The main aspect of the role is working on the Wildlife Helpdesk and depending on interest, there are some additional tasks including meeting and greeting visitors, research and blog writing.
Wildlife helpdesk:

Providing information to the general public on wildlife, environmental and conservation issues. Enquiries will come in via email, telephone and face-to-face, and all enquiries need to be swiftly logged on the computer on our in-house Helpdesk Database, researched, and responded to. You are not expected to know the answers immediately!

You will be expected to undertake independent research into topics such as species identification, planning issues, problem species and conservation management, and may need to access the knowledge of relevant staff.  You may, on rare occasions, be dealing with sensitive or controversial issues and so a mature and confidential approach is necessary.  Maintaining and updating wildlife information resources is also a part of this role.
 

Wildlife research:

When not answering queries you will research popular wildlife species and create fact sheets to refer to which will help you and other helpdesk volunteers when answering queries.
Skills and abilities
Most important of all, a friendly and helpful manner and excellent interpersonal skills are needed for greeting visitors and taking phone calls.
Knowledge of wildlife is advantageous but not essential, but a passion for wildlife is!
Good organisational skills and an ability to remain calm and polite even at busy times.
Prepared to give the DWT policy rather than personal opinion.
An enthusiasm for undertaking research, utilising various resources.
Must have good written communication skills (for email and letter responses).
Although this role will be provided with support and guidance where necessary, a willingness to work independently and unsupervised is essential.
Must be comfortable with using a computer.
Training will be provided.
We are recruiting one volunteer to cover three hours between 10 – 4pm Wednesday, Thursday or Friday, and would ideally like volunteers to choose a minimum of one morning or afternoon a week. Rota will be mutually agreed - we are very flexible!