Support us by buying food from Vine House Farm
Did you know that when you buy bird food from Vine House Farm for the first time, £5 is donated to your local Wildlife Trust, and up to 5% of all future sales on an ongoing basis?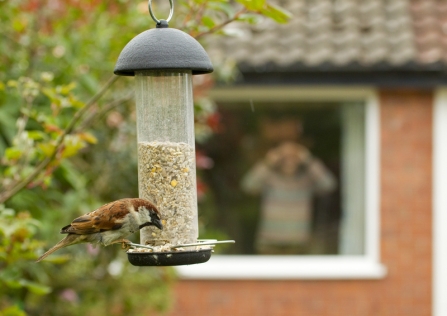 In partnership since 2007
The Wildlife Trusts have been in partnership with conservation award-winning Vine House Farm since 2007. They farm in a way that encourages wildlife by offering a wide range of habitats, while growing, packing and dispatching bird seed direct from their Lincolnshire farm, ensuring that their family-run business always operates in an environmentally-friendly way.
During their long term commitment to supporting The Wildlife Trusts' work, in protecting and restoring areas for nature and inspiring people to experience wildlife first-hand, Vine House Farm has donated in excess of £1,000,000 to The Wildlife Trusts, with over £30,000 going to Devon Wildlife Trust.

To find out more about Vine House Farm and to buy food direct from their conservation award-winning farm, click here to visit Vine House Farm's website.
Feeding the birds
To find out everything you need to know about feeding garden birds, take a look at this fabulous video from Vine House Farm...