Devon Wildlife Trust believes that every childhood should be wild!
It's why we work in schools across the county teaching young people about the beauty, fun and importance of wildlife and wild places.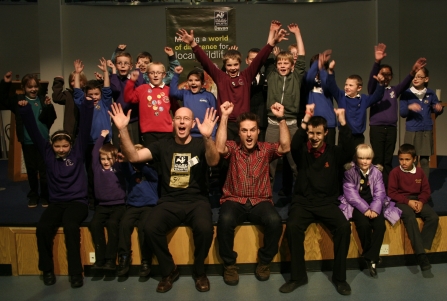 Perhaps your school could go wild?
We offer a school visit service where we can supply talks, assemblies and lessons, along practical help in designing school grounds. Our people inspire in the use wildlife as a learning tool and aim to make a real difference to your pupils and your local wildlife.
 
We run a flagship project, Wildlife Champions, which is creating a network of 'wildlife councils' in schools where children are empowered to make changes in their school grounds and local communities. Networks already exist in Exeter, Plymouth and East Devon with more planned.
 
Our Marine Education programme at Wembury Marine Centre has been supporting learning for more 20 years. It provides an unrivalled place to allow young people experience first-hand the secrets of the seashore and to get up close with life in a rockpool.
Taking the next step...
If you're a teacher, parent or pupil take the next step to making your school a wilder place. Contact us on 01392 279244 or email