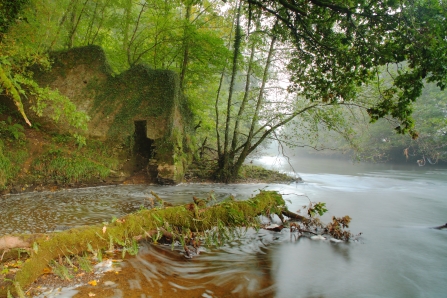 Recent major pollution incidents in the South West show just how vulnerable and fragile our river systems really are, says the Devon Wildlife Trust (DWT).
The Torridge River Restoration Project
The wildlife charity, which is currently embarking on a £700,000 project (the Torridge River Restoration Project) to help farmers clean up the River Torridge and help its wildlife, has expressed alarm over the recent pollution, and says that this is only one of many threats to the wildlife in our rivers.
Lisa Schneidau, DWT's Northern Devon Nature Improvement Area Manager, said:
"During August 2019 we have already seen a serious pollution incident of the River Mole (a tributary of the Taw in North Devon) with the death of 10,000 fish; and thousands more fish have been killed from an unidentified substance in the River Sheppey in Somerset."
"These large pollution incidents are happening against a backdrop of many smaller 'diffuse' pollution incidents from day-to-day farming practice, such as the loss of soil from maize growing, and run-off from fertilised fields draining into our watercourses."
Pollution kills river wildlife including fish and invertebrates, and it can take many years for a river to recover, if it can recover at all. Rivers across the country also suffer from invasion by non-native species including Himalayan balsam, which compounds the diffuse pollution problem. North Devon's rivers, including the River Taw and the River Torridge of Tarka the Otter fame, are currently failing to meet ecological standards under the EU Water Framework Directives, notably because of phosphate pollution from farming.