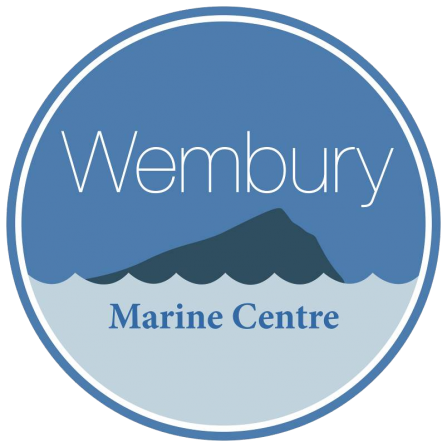 What: Bioblitz (a race to discover and count as many different species in 24 hours)
Where: Wembury Beach and Marine Centre, nr Plymouth
When: begins 10am Friday 27 to Sat 28 September 
Who: led by Devon Wildlife Trust's Wembury Marine Centre team, involving a host of local wildlife experts, local school children, members of the public (it's free and open to all)
Wembury Marine Centre is celebrating its 25th birthday by staging a giant 'bioblitz', a time-limited search for species carried out by local people. The  bioblitz has been funded by The National Lottery Community Fund. The search will take place around the beautiful Wembury bay, in its rockpools, along its beach, in streams, hedges and fields. The aim is to take a census of local wildlife, to check how its doing in the face of the challenges of the 21st century.
Coral Smith is one of the Wembury Marine Centre's Marine Education Officers and is coordinating the Bioblitz. Coral said:
"I am absolutely delighted that we have been given this boost from the National Lottery Community Fund. It allows us to stage our Bioblitz event, in partnership with the Marine Biological Association of the UK.  This 24-hour survey of species living around the Marine Centre and Wembury Bay will bring together scientists, naturalists and the local community, giving us a greater understanding of how our local wildlife is faring in today's climate, and the actions we can all take to protect it. The Bioblitz will also be a brilliant way to celebrate what is Wembury Marine Centre's 25th anniversary!" 
The Bioblitz is the first to be undertaken at Wembury. Organisers hope that, along with lots of familiar species, the coordinated wildlife search may unearth species never discovered before at the location.
The Bioblitz will take place from 10am on Friday 27 and will finish on Saturday 28 September at Wembury Marine Centre, Church Rd, Wembury, Plymouth, PL9 0HP. Click here for more details.
It's free to attend and the message is you don't have to be an expert to take part! Guidance and instructions on what to do and how to search will be given on arrival.
Coral said:
"We're looking for people who are interested in wildlife and are prepared to help us search for as many different species as we can discover in 24 hours. There will be a timetable of public friendly events and activities running throughout the 24 hours, which anyone can join to discover wildlife living on our shores and coastline, on local farmland and woodland. People can stay for as long as they like. It should be a great event. It will certainly be fascinating to learn just how many different plants and animals live close by – it could be hundreds, including some we never even knew of."
More details can be found here.
People should wear wellies/boots and outdoor clothing.