Natural Seaton Virtual BioBlitz 21st August-22nd August
Explore Natural Seaton
The Natural Seaton Festival is a yearly event, now led by Seaton Jurassic, our flagship visitor centre. This festival is a celebration of the natural world and encourages visitors and residents to explore and enjoy Seaton's local heritage. Although the festival has not been possible this year, due to the Covid-19 crisis, you can still take part in the first 'Virtual Natural Seaton BioBlitz'.
What is a BioBlitz?
A BioBlitz is a collaborative race against time to find and record as many plant and animal species as possible over a set period of time - in this case, 48 hours! See below for details of how you can take part and ID guides to help you identify creatures!
Report your sightings!
On your exploration around Seaton, take a picture of your discoveries and post it on twitter with the hashtag #NatSeatonBioBlitz, or comment on our Facebook page, with the name and location of the species. We will then add your finding to our tally chart, which we will be reporting throughout the BioBlitz!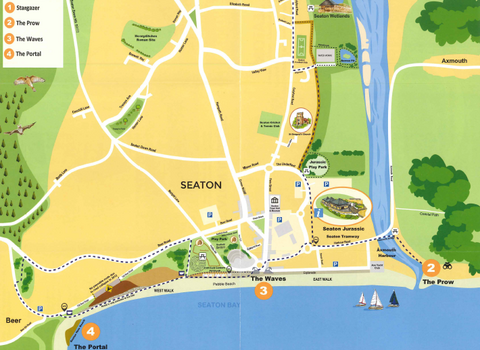 Discover our different habitats
Seaton has a variety of habitats, from rock pools to wetlands. Have a look at our Discovery Point map and start exploring! See if you can spot Seaton Jurassic's four Discovery Point sculptures along the way.
Seaton Discovery Points Map
Start identifying species!
Start your journey and discover different species! See below for ID guides and activity sheets for different parts of Seaton, or use the iNaturalist team's FREE 'Seek' app. You can find out more about what you find using our wildlife explorer pages. Remember to share your findings with us on social media, using the #NatSeatonBioBlitz.
NEW Virtual Rock Pool ramble!
Find out what amazing creatures you can discover on our shores and how we can protect them using the Seashore Code.
If you want to explore our rock pools at Seaton Hole, low tide is at 2.20pm on Friday the 21st of August, and 3pm on Saturday the 22nd of August. Remember to share your findings with us!
Wembury school visit Rock pool video was made at Wembury Marine Centre
Activity sheets and spotter guides
See below for ID Guides and activity sheets for each of our wonderful Seaton habitats.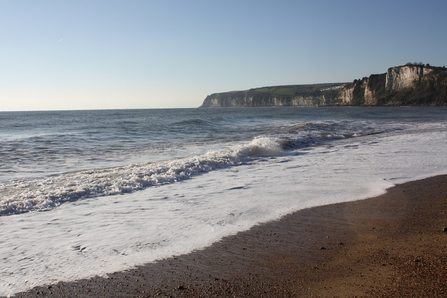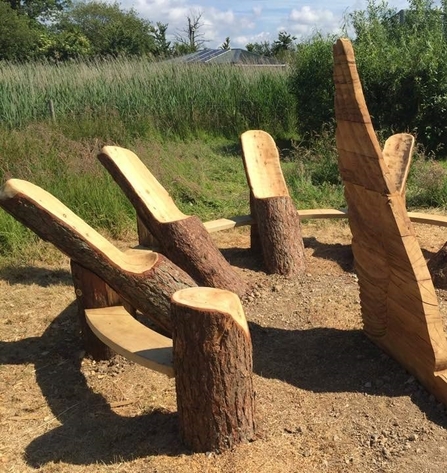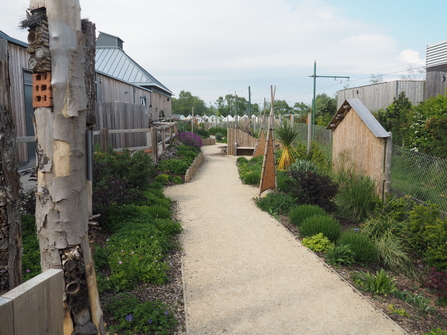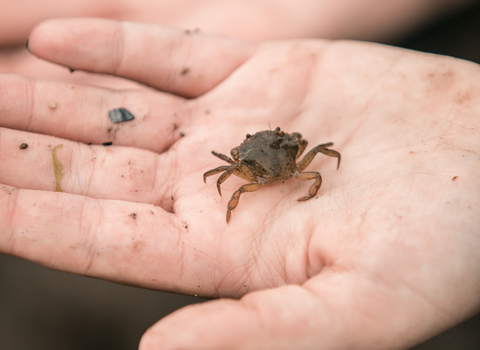 Respecting the environment
The following guidelines are aimed at helping people make good decisions whilst being involved and contributing to the Natural Seaton Virtual BioBlitz.
Do not harm or damage any wildlife or habitat. Try not to disturb breeding birds.
Take photographs to aid identification rather than collecting specimens.
Please do not remove any animals or plants from their natural habitat. In particular, please don't uproot any plants or dislodge any organisms from rocks.
Please see the Virtual Rock pool Ramble Video above for the Seashore Code and help protect marine wildlife.
Competition Time!
We would love to see how creative you can be with the creatures you can find! If you find a species, draw it and send it to info@seatonjurassic.org, you have a chance to win one of our beautiful Devon Wildlife Trust map prints!  Competition opens at 12.01am on the 21st of August and closes at 11.59pm on the 22nd of August. The winner will be chosen at random shortly afterwards. 
Not sure where to start?
Why not visit Seaton Jurassic, an interactive experience through time, and start your search for species in our wildlife garden!
Disclaimer
Please note that the above information and Discovery Points map is a guide only. Please be aware, we accept no liability for damage, loss or injury of any nature on exploring Seaton. Your own safety and actions are your responsibility.