Something to offer every wildlife enthusiast!
Tavistock Local Group organises a programme of walks, talks and other activities throughout the year for the West Devon area.
We are sure we have something to offer all nature enthusiasts, whether it be a birdwatching walk or a behind-the-scenes tour of the National Marine Aquarium.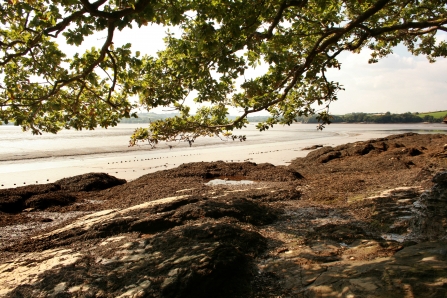 Nature reserves
The DWT nearest reserves to Tavistock are Sourton Quarry, offering an ideal habitat for Greater and Lesser Horseshoe Bats, and Warleigh Point, with a combination of woodland bordered by estuary which guarantees a plethora of wildlife including nuthatches.
E-newsletters
To keep up with the latest Tavistock Local Group news sign up to their newsletter. 
Further information
Contact Sue Boxall for general information (01822 810447)
Find more Local Group events
Looking for other volunteer opportunities?
From practical conservation tasks, like cutting back bracken and hedge-laying, to answering queries on our wildlife help-desk and engaging with the public at our events - we have lots of different volunteer opportunities just waiting for you to get involved in.