Leaving a gift in your Will
Giving is simple
Making a will is an important way for you to record your personal wishes.  Ensuring that you can take care of your family and friends and that any specific wishes you have are easily understood.   
If you are writing your will, after you have taken care of those closest to you, maybe you would consider leaving a gift in your will to Devon Wildlife Trust, helping us to care for Devon's wildlife in the future.
How to include a gift in your will
Whether you are planning on writing your will for the first time, or looking to up-date an existing will, it is always a good idea to seek the advice of a solicitor.
To leave a gift to Devon Wildlife Trust you will need to give your solicitor the following details. Our address: Devon Wildlife Trust, Cricklepit Mill, Commercial Road, Exeter, Devon EX2 4AB and our charity number:  213224
If you have any questions about leaving a gift in your will to Devon Wildlife Trust, or to help you and your family see the difference a gift to Devon Wildlife Trust can make and to ensure that any wishes you may have are understood and respected, then please contact us.
We understand that you may want to take care of your loved ones first and you may not know how to do this and leave a gift to us as well. We are here to listen and to help guide you through the process so that you make the right choice for you. 
Contact Hannah for a chat: giftsinwills@devonwildlifetrust.org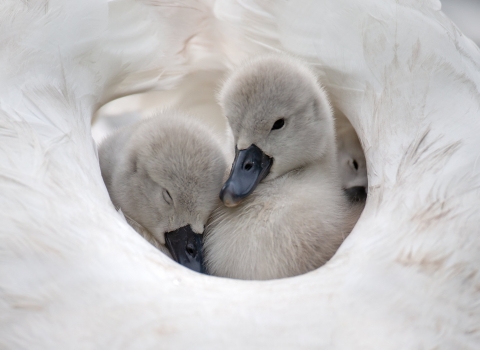 The Free Will Service
To make it easy for you Tozers solicitors offer a Free* Will Service for Devon Wildlife Trust supporters year round (subject to availability).
We realise it is very easy to put off making or changing a Will. But the reality is that making, or even updating, a Will is easy. There is only one golden rule – if in doubt, use a Solicitor, who does this every day of their life.
You do not have to make loads of complicated decisions all at once. A simple Will as an example, may state that you would like your family/spouse to have 99% of your estate and Devon Wildlife Trust 1%. It can be as simple as that.
To make it easy for you these Tozers solicitors offer a Free Will Service for Devon Wildlife Trust supporters year round (subject to availability).
*The Free Will Service is available to Devon Wildlife Trust supporters and applies to simple Wills and excludes more complex Wills and tax planning. Tozers LLP offer to waive their fee for writing simple Wills year round subject to availability. In return they invite you to make a donation to Devon Wildlife Trust. Although you are under no obligation to do so in order to use the free Will service,  DWT would be grateful for any donation and would like to thank you for supporting Devon's wildlife.

Some common questions answered
Once your Will is written you can relax, but sitting down to write your Will can seem daunting, which is why we have put together some answers to common questions that may help you.  We would be honoured to be included in your Will but it is up to you if you wish to let us know. It can however  help us to know and we would also like to have the opportunity to thank you and to invite you, your family or friends to see how your gift will help our work. 
If you would like an informal chat or have some questions not listed here or wish to be sent more information, do get in touch by calling Hannah Best on 01392 279244 or email giftsinwills@devonwildlifetrust.org
Thank you.
Why should I make a Will?

A will is the only way of making sure that your loved ones  are provided for in the way you wish after your death.  Verbal agreements made during your lifetime have no legal effect, so those close to you may not receive the bequest you intended. If you were to die without a Will – or 'intestate' – a court will appoint administrators to deal with the distribution of everything you own – your 'estate'. They won't know your wishes and will divide your estate according to strict rules that your loved ones will have no control over. Making a Will lets you choose and gives you peace of mind.                                                                                                                                                   
Sorting out the affairs of someone who has died intestate is a long and complex process. During that time your loved ones would be unable to gain access to the money you intended for them. The resulting legal costs could even reduce the value of the estate itself. Making a Will helps them immeasurably.

If you would like to leave a gift to Devon Wildlife Trust you will need to do this in a Will.  This can't be done without a Will
What sort of a Gift would work best for me?

When you are writing a Will you may come across w words or phrases for the first time that describe the type of gift you are making.

Pecuniary gift. A gift of a fixed sum of money
Specific gift. A gift of a specific item such as jewellery or a house or a painting etc.
Residuary gift. A share of whatever is left once all debts and other gifts have been allocated. This is usually expressed as a percentage.

 

 
Already have a Will? What is involved in updating it?

If you have already made a will and would now like to include a legacy gift to Devon Wildlife Trust you should:-

Contact your solicitor to discuss your plans to leave a legacy to Devon Wildlife Trust
Discuss with them the details of the legacy
In some circumstances, your solicitor may be able to add your request to your existing will – this is known as a Codicil

 
Are there tax implications to leaving a gift to charity?
What do I need to include if I want to leave a gift to Devon Wildlife Trust?

To make a gift in your will to Devon Wildlife Trust you will need to give your solicitor the following details:-

Name and address of charity:-  Devon Wildlife Trust, Cricklepit Mill, Commercial Road, Exeter, Devon, EX2 4AB     

Registered Charity number:- 213224
Need help?

If you need help do call us or email us - we are here to help.

Call 01392 279244 Hannah Best is our Legacy Officer and will be pleased to hear from you.

email: giftsinwills@devonwildlifetrust.org