A chance to find out more
The AGM is a chance for members to find out more about some of the exciting projects we have delivered, thanks to your support, and to celebrate what we have achieved together for Devon's wildlife.
This year, we are bringing our AGM to you live and online. Due to the coronavirus pandemic, the Trustees have (reluctantly) taken the decision that the AGM needs to be a virtual only meeting this year. We appreciate this will be disappointing for many and hope to arrange a Members Day for the spring, with the sort of outdoor activities you usually enjoy on the AGM day and to bring us together with a feeling of renewal.
For the AGM we will be using a bespoke conference platform – full details of how to participate will be provided. Our President, eminent geologist Professor Iain Stewart MBE, Director of the Sustainable Earth Institute at Plymouth University will chair the AGM. Members can, as usual, submit questions in advance or ask questions during the meeting via a 'chat' facility (similar to Zoom).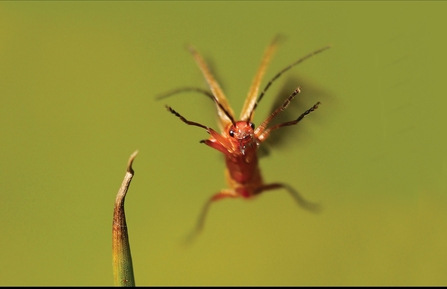 The formal meeting will be followed by presentations on DWT's work including; highlights from our beaver project that has made conservation history; the threat to our seas and why we need better protection; our big and bold ambition to double the amount of space we have for nature and wildlife in our county and an inspiring talk on how small actions can make a big difference. The event should finish by 1.00pm.
This event is free for members to take part but you will need to register by selecting the ticket option on this page. Once your DWT membership is confirmed, you will receive an email confirmation of your registration and full details of how to join the meeting.
Please note that registration for this event will close on the 20th November at 23.30pm, please book here.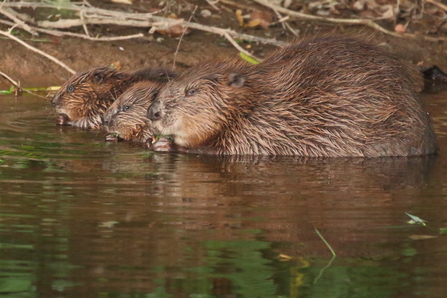 Programme
Please allow time for the online joining process and join by 10.50am. You'll then be held in a 'waiting room' and admitted in time for the meeting which will start promptly.
11.00am Annual General Meeting Chaired by Prof Iain Stewart MBE, President
11.40am Open Forum* - For questions
11.50am Announcement of Volunteer Award winners
11.55am Coffee break
12.05pm Harry Barton (Chief Executive) will host a short series of informative and interesting presentations on some of the environmental issues that we face today. This session will be followed by questions from the audience.
1.00pm Finish
* OPEN FORUM QUESTIONS – Please send your question, preferably expressed in no more than 50 words, to supportercare@devonwildlifetrust.org by Monday 16 November. On the day, questions can be submitted via the 'chat' function. We will try to get through as many questions as possible but as time will be limited, questions will be taken at the discretion of the Chair.
Register here