Devon Wildlife Trust AGM & Members' Day
A chance to find out more
The AGM and Members' Day is a chance for you to find out more about some of the exciting projects we have delivered, thanks to your support, and to celebrate what we have achieved together for Devon's wildlife.
Our President, eminent geologist Professor Iain Stewart MBE, Director of the Sustainable Earth Institute at Plymouth University will chair the AGM.
The short, formal meeting will be followed by an introduction to the Exeter Valley Parks by Peter Burgess (Director of Conservation and Development). Harry Barton (Chief Executive) will provide an update on our ambitious Wilder Future campaign including information on how you can get involved.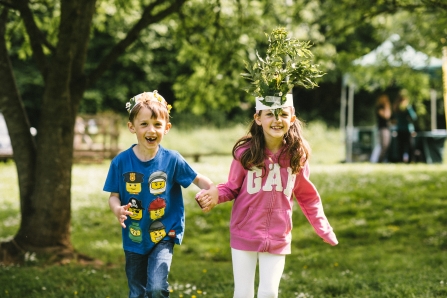 After lunch, options include an update on the River Otter Beaver Trial and what happens next, guided walks at two of the Exeter Valley Parks (Ludwell & Duryard), DWT's Exe Reed Beds nature reserve plus the opportunity to explore the beautiful grounds of the University of Exeter, managed in line with their biodiversity strategy.
Please book by Friday 8 November
The DWT Annual Report and Group Accounts for year ended 31 March 2019 will be available from 30 September.
See below for the University of Exeter's policies on sustainability: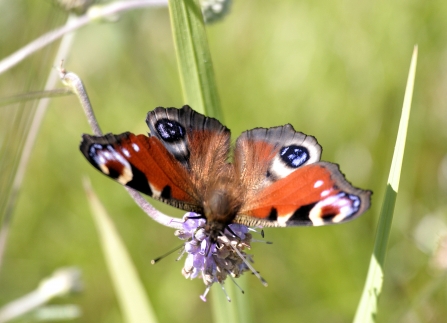 Programme
10.30am  - Welcome and registration. Tea/coffee and biscuits
 
11.00am  -  Annual General Meeting
Chaired by Prof Iain Stewart MBE, President.
See formal agenda.
 
11.40am  - Open Forum* - For questions regarding DWT issues.
 
11.50am  - Presentation of Volunteer Awards
 
12.00noon  - Exeter Valley Parks – an introduction by Peter Burgess
Wilder Future Campaign – taking action to put Devon's wildlife into recovery, by Harry Barton
Followed by questions, chaired by Suzanne Goodfellow (Chair of the Board of Trustees)
 
12.45pm  - Buffet Lunch
Provided by the University of Exeter's catering team, lunch will include a selection of sandwiches, salads, hot roast potatoes, desserts and tea and coffee. Click here to view the full menu.

Cost £11.00 (incl VAT) per person, pre-booking essential.
 

2.00pm  - Activities
See booking form for full details

Beavers and the benefits they provide – presentation by Prof Richard Brazier (University of Exeter)
Urban Wildlife – explore the grounds of the University, led by Emily Stallworthy (DWT Conservation Officer) THIS OPTION IS NOW FULLY BOOKED
Exeter Valley Parks guided walks – choose from:

Duryard and Belvidere Meadows, led by Stephen Carroll (DWT Exeter Local Group) THIS OPTION IS NOW FULLY BOOKED
Ludwell, led by Peter Burgess (DWT Director of Conservation & Development) THIS OPTION IS NOW FULLY BOOKED
Mincinglake stroll, led by Chris Moulton (DWT Valley Parks Officer) 

Wildlife of Exeter Canal and Exe Reed Beds – guided walk with Edric Hopkinson (DWT Nature Reserve Officer) THIS OPTION IS NOW FULLY BOOKED

3.30pm  - Finish
* OPEN FORUM QUESTIONS - To ask your questions please send copy to Sarah Loweth at the DWT office by Monday 11 November. Questions on the day will be taken at the discretion of the Chair.
Location
University of Exeter, Forum Alumni Auditorium, Stocker Road, Exeter EX4 4PY. The venue has ample free parking and is accessible by public transport.
Booking
The AGM is free to attend, but you are asked to please register in advance. Afternoon activities are free. Lunch costs £11.00 per person, by pre-booking only. Click here to view the full menu.
Bookings for lunch and/or places on scheduled activities, can be made by filling in the form below or by phone,
01392 260845.
Please complete the online booking form below or alternatively, click here to print a booking form to fill in and post to us at Cricklepit Mill, Commercial Road, Exeter, Devon, EX2 4AB by Friday 8 November.